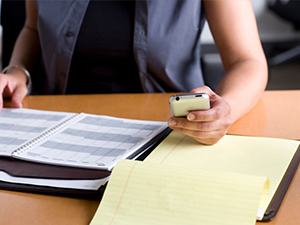 Indisputably, the life of a student is frantic and demanding. Everything ranging from socializing to meeting the deadlines requires sensible time management. This can be quite hard to achieve due to various factors. In addition, the ability to use your time wisely is not an innate feature but something that should be developed. Here are a few apps that will aid you in planning your day and will generally make your student life more organized.
Toggl
If you're struggling with finding motivation, Toggl can help you out. This app is perfect for organizing your day and keeping up with all tasks you need to do. Just write down everything you need to tackle and assign certain time for the tasks. The app will keep you updated about your progress and will help you to analyze your arc of productivity at the end of the week.та
Evernote
Evernote is not a simple notepad; though, it might seem like one at first. Yes, it is very convenient for jotting down the things to remember or making the lists, but there is more to it. It's also a useful tool for saving photos and videos you want to watch later. The app is completely free and works perfectly fine on the phone, so it's available for everyone, even the most dynamic students.
LastPass
Being overwhelmed with studying, sometimes we can forget even our passwords for websites, emails and social media accounts. In order to prevent this, use LastPass. Don't worry, it's completely safe and secure and can be synchronized with your laptop.
Google Calendar
If you own a Google email, it might be a good idea to use its calendar as well. A simple but pleasing layout will make organizing your day easy and enjoyable. It can be synced with any of your devises, so you can always have your schedule within your reach. It will also send you notification reminding of an important event, so you are bound to always stay on top of things.
Mind42
Mind42 is an application that will suit perfectly for creative people. Instead of simply writing down your thoughts or important events, this app allows you to organize them in a creative way by using pictures and diagrams. Creating mind-maps can come in handy for any school-related projects. It is completely free, so it should be checked out by all creative students out there.
Remember that using apps for managing your time is only one of the ways to do this. It is essential that you always realize where you stand and never overstrain yourself. Make some breaks in studying sessions, don't pack your calendar with numerous events for one day. By combining hard work with a healthy rest, you'll get the most out of your college years.
---