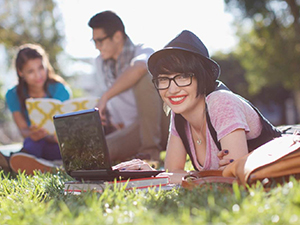 To be or not to be…This short phrase would clearly describe students' mixed feeling about having a relationship in college. People who are studying in the universities or colleges devote themselves to the educational process. Therefore, the only thing they dream about is just to have a day off or at least to have a lazy morning. That is why students would hardly find time for dating. One more critical issue is that an affair could make these youngsters feel affection for their significant and miss out all the diversity of entertainments of youth.
When family gatherings take place, you get annoyed and irritated with the questions of your relatives. Everyone wants to know whether you already have your special one. Then you stand on the parting of the ways and it is so difficult to make a choice. However, it is possible to have an intimate connection with your sweetheart. At the same time, an individual can be independent and self-sufficient. We have arguments to prove it.
Your priority is a long-term commitment.
Your friends' stories about casual encounters or different gossip does not attract you. One-night stands are not something you find appropriate. Having a strong loving relationship, makes you shielded from hurting your feelings.
You will definitely not omit anything worthy.
Being desperately in love with somebody doesn't mean staying together all the time and never spending time with your friends. Nobody could ever decide instead of you or order you what to do. Let your couple have a private space and value his or her opinion.
You understand and encourage each other no matter what happens.
The daily routine is so exhausting and home where your soul-mate is seems to be the safest place on the Earth. Your better half is always ready to share your grief and be with you in the happiest moments of life. This is the one whom you can trust and disclose the deepest feelings.
It is a valuable experience on your lifeway.
It is a well-known fact that healthy relationship requires efforts and sacrifice. Adults build relations on a long-term basis, determine necessary values, and take joint actions. It happens that the couples break up after graduation; however, this bundle of knowledge, you've acquired, will be really helpful in the future. 
The sense of confidence does not depend on having a boy/girlfriend.
If you have a strong emotional inner bond with your partner, it does not have input on your freedom. Despite everything, you are a complete individual in charge of your own life.
Convictions regarding the inconvenience of having a relationship in college usually are just excuses that sound hollow. If you've met someone, do not lose your chance. Listen to your heart and decide on your own. Probably, it is your fate and a ticket to a happier life with somebody who loves you unconditionally.
---