---
The definition of hip hop remains one of the most sophisticated issues to research, as this phenomenon can be analyzed from the numerous points of view: historical, social, artistic, commercial, political and even ideological. In my previous essay, I supported the thesis statement that represents hip hop primarily a social trend: indeed, hip hop has served a powerful tool for the obsessed black community to get heard and respected in the rapidly changing American society in the past century. For now, my own vision of hip hop culture is more profound due to the range of respectful research works that I have observed and analyzed. Correspondingly, I have noticed hip hop definition becomes more thoughtful while being analyzed in its historical development from the very beginning till the current state of being within the post hip hop society. It should be assumed hip hop is a significant social, ideological and cultural movement that has been transformed under the specific historical circumstances from the tool of resist within local black communities to the global commercial music industry that remains to be socially charged.

Best Essay Writing
Services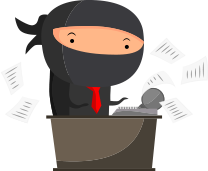 Need Custon Writen Paper? We'll Write an essay from scratch according to your instructions
Plagiarism Free
Prices From Only 11.99$/Page
Notably, the definition of hip hop is sophisticated to that extent that some authors try to represent it from the outside point of view. Indeed, Asante Jr. in his book with an eloquent title "It's Bigger Than Hip-Hop" makes an effort to define this phenomenon via the analysis of the new "post hip-hop" generation, which, in fact, has been born of this culture (Asante 5). At the current state of development, hip hop definition is no longer connected to black citizens of the US only. In other words, hip hop means not a voice of the social minority or a manifesto of freedom anymore. Asante Jr. claims hip hop in these days is a crucial part of the mainstream music industry, which is controlled and ruled by white people with the purpose of profit. Moreover, he notes hip hop means not a tool of liberation but oppression: it represents a black person in a biased way, namely being primitive, obsessed with drugs, sex, and killings.
Order Essay with this Title
The previously discussed idea of the biased reflection of black people in hip hop music is also noted by Tricia Rose in her book "The Hip Hop Wars." She describes this phenomenon as a crisis period in the history of hip hop movement. At the same time, Rose strongly believe hip hop definition is not about social and racial biases; instead, it is about the creation of self-identity of numerous young people who grew up in the period of radical social transformations and collisions within the American society (Rose 2). Thus, I totally agree with the author that hip hop is not born of violence and illegality but as a response to it. In its initial sense, this music does not honor killings, hypersexual, or drugs; it serves a peaceful and creative tool to overcome these negative consequences of social and racial discrimination. Also, as Rose concludes, hip hop serves a strong cultural tie between representatives of the young generation who are into hip hop music regardless their color of skin and social background.
In this discussion, Asante Jr. gives the two definitions of hip hop culture: one is related to the black community in its authentic manifestation; another is about the profitable music industry dealing with the distorted image of black people. This idea is close to the one noted by Watkins in his book "Hip-Hop Matters": the author traces the transformation of hip hop definition from the very origin when it meant the authenticity of the black community to the current state of affairs when it is about the global music industry with the increasing revenue. Hip hop definition is inclusive, as it has been influenced by numerous agents: politics, society, mass media, pop culture, and the commercial success. Correspondingly, hip hop should be defined rather the historical, social, and cultural movement than the strict phenomenon within the theory of music.
FREE Extras
FREE

revision (within 2 days)

FREE

title page

FREE

bibliography

FREE

outline (on request)

FREE

e-mail delivery

FREE

formatting
We Guarantee
Quality research and writing

24/7/365

Live support

MA

,

BA

, and

PhD

degree writers

100%

Confidentiality
No hidden charges
Never resold works
Papers written from scratch
Paper Format
12 pt.

Times New Roman
Double-spaced/Single-spaced papers

300

words/page

1 inch

margins
Any citation style
Up-to-date sources only
Fully referenced papers
To deal with current economic, social and ideological problems that exist within the American society, Asante Jr. suggests applying the art of music with the educational purpose (Asante 48). According to him, hip hop is also a powerful source of knowledge that can promote the intelligent movement within both white and black communities. In this situation, hip hop artists are able to change the society for better while being singers and activists at the same time, using their voice and talent for the manifestation of social ideas. In other words, Asante considers hip hop is an effective tool "with beats and rhythms" to change the current state of being for better, to liberate oppressed people and to manifest freedom (Asante 50). This concept echoes with the ideas represented by Jeff Chang in his book "Can't Stop, Won't Stop", in which he calls hip hop culture "the voice of the generation." (Chang 67) Further, both scholars note the same point: hip hop music can serve a powerful tool for liberation and positive social changes since their creators take responsibility for their music and its content.
Indeed, hip hop definition also depends on what hip hop singers contribute to their music and public performance. In this case, Jay-Z represents a vivid example of the socially conscious artist: in his autobiographical work "Decoded", he aims to represent hip hop music a potential background that promotes people think about meaningful things ("The Anthology of Rap"). Also, Jay-Z emphasizes the importance of narrative in hip hop music, as it transmits essential social ideas related to the performer's black origin, his poor economic background, as well as his self-perception in the rich world, in which he currently lives. According to Charlie Rose, a complicated way to success that is traditionally represented in hip hop lyrics by Jay-Z reflects the variety of human perceptions and experiences during the life ("Following a one-to-one Conversation with Jay Z at the Brooklyn Museum, Charlie opens the Floor to Questions from the Audience"). This fact surely contributes to the definition of hip hop music that tends to change both externally and internally. In other words, the way from local resistance to the global commercial success is inherent to both particular performers, which reflect it in their songs, and hip hop music in general.
Strugling with your essay?
Ask professionals to help you!
Start Chat
To come up with a conclusion, hip hop is a complicated concept that includes political, social, cultural, and ideological backgrounds of this music in its historical development. Being born as a tool of resistance against the lack of social rights within poor black communities, hip hop evolved during the decades and turned into the successful and profitable commercial product. At that moment of transformation, hip hop was affected by biased ideas about black people that opposed its initial purpose of the fair in the attitude towards people of different social and racial origins. After all, the idea of liberation and positive change remains the key one when it is about hip hop movement; correspondingly, hip hop artists are expected to be conscious social activists and promoters of public progress. This demonstrates the role of hip hop in today's community remains meaningful while acknowledging its global social effect and the strong position within the history of modern music industry.