---
The American society claims to be democratic and civilized. However, by sentencing the convicts to the death penalty, people contradict the main principles of democratic society and lead to immorality. The United States remain one of the highly developed countries that still practice the capital punishment as a rigorous method to deal with criminals. Despite the fact that the death penalty is fading, there have been 1422 executions since 1976 (Death Penalty Information Center, n.d.). Additionally, the Pew Research Center has found that 55 percent of Americans continues to favor this retribution (Pew Research Center, 2014). Archbishop Desmond Tutu once said, "To take a life when life has been lost is revenge, not justice" (Hughes, 2013). There is a diversity of sensible evidence suggesting that to become an industrialized and developed nation, it is time to abolish the capital punishment. Indeed, the death penalty is a serious flaw in the justice system because it weakens the society, increases murder rates, violates legitimate human rights, costs more than a life imprisonment, and often hurts innocent people. Therefore, the United States should refuse this archaic practice.

Best Essay Writing
Services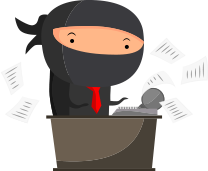 Need Custon Writen Paper? We'll Write an essay from scratch according to your instructions
Plagiarism Free
Prices From Only 11.99$/Page
The death penalty results in a violent society and leads to the murder incidents. The Supreme Court imposes this punishment to deter other criminals and prevent an increase in the crime rates, but the result is opposite. In fact, the fatal retribution teaches that killing is acceptable as a way of maintaining justice. However, addressing violence with counter-violence does not end it but justifies. Civilized societies do not accept torture, even if it can restrain from committing severe crimes. Moreover, the report from the Death Penalty Information Center shows in the USA more murders occur in the states where the capital punishment is legalized. For example, in 2014, the murder rate in non-death penalty states was 3.70 percent per 100 000 people, whereas, in death penalty states, it was 5.01 (Death Penalty Information Center, n.d.). The gap between the states increased substantially from 4 percent difference in 1990 to 25 percent in 2010 (Death Penalty Information Center, n.d.). This fact confirms the ineffectiveness of the capital punishment.
You can Buy Deductive Essay on this or any other topic at Ninjas-Essays. Don't waste your time, order now!
Order Essay with this Title
The death penalty demonstrates a complete disregard for a human life and violates human rights. Undoubtedly, every life is valuable. Consequently, people have no authority to deprive even the worst offenders of their life. Killing is a symptom of a generation of violence that cannot find other solution to reduce crimes. Moreover, sentencing someone to death breaches a right to live free from torture. According to the Amnesty International Report (2012), in 1948, the United Nations adopted the Universal Declaration of Human Rights that protects these rights. Such international laws as the Protocol to the American Convention on Human Rights to Abolish the Death Penalty, the Second Optional Protocol to the International Covenant on Civil and Political Rights with Protocol No. 6 to the European Convention on Human Rights ban the capital punishment (Amnesty International, 2012). It is not justice since capital punishment does not give criminals what belongs to their life.
Surprisingly, the procedure of the capital punishment is more expensive to implement than a life sentence without a release on parole. The government usually spends millions of dollars of the taxpayers on the prosecutions incurring additional investigative costs. An average execution case, including various appeals, extends for more than a thousand extra days and uses courtroom resources and staff. For instance, the cost of executing Timothy McVeigh for the Oklahoma City Bombing was over 13 million dollars (The Guardian, 2001). Additionally, the high costs were one of the reasons in those states to abolish this practice. New York spent about 170 million dollars over nine years without final executions. New Jersey's government allocated 253 million dollars over the 25-year period and also had no death sentences (Death Penalty Information Center, n.d.). Since the procedure of capital punishment requires expensive human and courtroom resources, its litigation makes no financial sense.
FREE Extras
FREE

revision (within 2 days)

FREE

title page

FREE

bibliography

FREE

outline (on request)

FREE

e-mail delivery

FREE

formatting
We Guarantee
Quality research and writing

24/7/365

Live support

MA

,

BA

, and

PhD

degree writers

100%

Confidentiality
No hidden charges
Never resold works
Papers written from scratch
Paper Format
12 pt.

Times New Roman
Double-spaced/Single-spaced papers

300

words/page

1 inch

margins
Any citation style
Up-to-date sources only
Fully referenced papers
One of the most solid arguments against the death penalty is that because of the flaws in the justice system, innocent people might be exposed to execution. Despite the fact that many innovative scientific methods help investigate a crime, there are chances to sentence a wrong person. A recent study presented in the journal Proceedings of the National Academy of Sciences (PNAS) suggests that about 1 in 25 death row convicts are innocent. Since there are approximately 3,000 inmates on the death row in the US today, about 123 of them are victims of a miscarriage of justice (Gross, O'Brien, Hu, Kennedy, 2014). For instance, as BBC informs (2011), Troy Davis was shamefully executed in Georgia, on September 21, 2011, despite innocence protests and support of several world leaders. In 1989, this man was accused of killing Mark MacPhail, an off-duty policeman. The police officer was shot dead trying to help a homeless man, who was assaulted in Burger King's car park. The prosecutors claimed that Davis started beating the man with a gun after demanding a beer from him. However, nobody found the weapon, and no DNA analysis conclusively proved his implication in the crime. The public heavily disputed the case after most of the witnesses changed their testimony. Moreover, many of them swore that the police forced them to testify and sign statements against Troy Davis. In spite of several appeals, the US Supreme Court judges denied the clemency for the accused. Later, he was condemned to death by lethal injection (BBC, 2011). Witnesses, prosecutors, and judges can all make mistakes and thus, the chances of false conviction have increased.
Some people may support the death penalty. They feel that this punishment serves as an effective deterrent against criminals and reduces murder rates. However, they forget that the capital punishment does not deter criminals because they usually commit a crime being in a state of rage and not considering the further consequences of their actions. Additionally, a 2009 survey of criminologists reveals that over 88 per cent of people believed the death penalty was not a deterrent to murder (Amnesty International, 2012). Life imprisonment seems harsher and more severe, especially if to take into account some prisons in the US where an inmate spends 23 hours a day locked in a confined cell without a chance to communicate with the outside world. Some have even described one of such facilities, the Supermax Prison in Colorado, as a fate worse than death (Sanchez & Field, 2015).
Strugling with your essay?
Ask professionals to help you!
Start Chat
The process of implementing the death penalty is deeply flawed and usually unreasonable. The American society confronts the adverse ramifications of this imprudent law on a daily basis. The application of such a severe retribution triggers the degradation of society that starts considering violence as justice. According to the Death Penalty Information Center report, the implementation of the capital punishment increases murder rates rather than prevent criminals from committing a crime. Additionally, it contradicts several international laws that value human rights and believe that every human life is important. It is difficult to believe but the costs of execution process are often higher than of the life imprisonment. Moreover, the issue of killing innocent people arises because of a human factor during the investigation and drawbacks in the justice system. For example, many people believe that Troy Davis, who allegedly killed a police officer, is a victim of false conviction. Finally, the capital punishment fails to deter individuals from committing violent crimes as 88 per cent of them confess that life sentence is a rigorous punishment. All things considered, the justice system would be more reasonable and fair if the representatives of the legislative authority replaced the death penalty with the life imprisonment. The society would become more civilized and democratic, the institutions would not violate human rights, innocent people would not be executed, and the state could spend money on more important issues.