---
The world of gadgets and technological innovations brought hundreds of devices, which contemporary parents use to entertain their children. The Internet became an ultimate source of video games, cartoons, and communication tools. Children can spend their leisure time on using the benefits of the technological era. However, the consequences of the Internet that unites all gadgets are controversial enough to consider a brief research on the influence of the virtual reality on the behavior and development of children. The Internet may be the trigger of violent behaviors along with sleep disorders and reduction of educational success, which children face after playing video games or looking through inappropriate online materials. Children should be monitored by their parents, so that the children do not access the data that may negatively influence them . Thus, parents should secure the Internet and to control their children to avoid the wrong acts.
Internet and Seduction
Since the Internet became a commonly spread blessing that improved lives of millions of people all over the world. Parents became the lucky ones to have some rest or time to do their routine tasks, while their children can entertain themselves with the help of video games. Nevertheless, it is still not clear whether video games are a blessing or a curse. Continuous involvement in playing video games destroys children's mental health, since they become more inclined to violence and aggressive behavior (Anderson, & Bushman, 2001). In addition, video games lead to the reduction of pro-social behavior, which normally fosters the development of a child through communication with other individuals.

Best Essay Writing
Services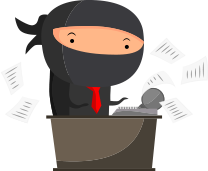 Need Custon Writen Paper? We'll Write an essay from scratch according to your instructions
Plagiarism Free
Prices From Only 11.99$/Page
Another point proving that the Internet spoils lives of children and seduces them is a child's manner to copy everything he or she sees adults doing. The Internet is a dump of articles, videos, news, and other visual and textual materials showing examples of inappropriate behavior (Stirk, 2016). However, children cannot distinguish "good" from "bad" due to the lack of experience, which does not allow them to judge actions of other people in an ethical manner. In this way, a pure interest in the surrounding world may push children to irresponsible and inappropriate behaviors that may lead them to disappointing consequences and negatively influence a child's development.
The Internet also has a significant impact on the intellectual growth of every individual. Even adults feel changes in their way of thinking if they waste their time on using the Internet only for entertainment. In the case of children, they become vulnerable to the threat of the Internet, video games, and cartoons that can damage intellectual development and mental health in general (Taylor, 2012). If parents do not nurture their children properly and do not provide them with appropriate entertainment materials, children are most likely to face challenges while studying at school. It happens because of the lack of concentration and focus, which students should have during lessons.
You can Buy Deductive Essay on this or any other topic at Ninjas-Essays. Don't waste your time, order now!
Order Essay with this Title
Internet and Family Life
Using Internet implies sitting alone in the room without talking to parents or siblings. At the beginning, people do not notice the need to distract themselves from surfing on the Internet and switch to speaking to their family and friends. However, the consequences of such behavior may lead to the development of loneliness and depression syndrome. Long hours spent in solitude lead to the outburst of cortisol, a stress hormone, which leads to continuous feeling of irritation, sadness, and depression (Rabin, 2009). Children have a sensitive state of mind, and they cannot moderate the time spent on the Internet. As a result, they start suffering from their own solitude.
While children willingly spend time on their own, they do not feel the importance of talking to parents. There is a loss of the family link, which makes relations between parents and their children full of love, affection, and mutual support. Children refuse to speak with their parents because they are afraid of facing misunderstanding. It becomes easier to find support among online users or suppress inner fears and worries by playing more video games (Pandith, 2016). The Internet makes it challenging for parents to raise their children and listen to their needs, because children feel inner tension and stress preventing them from talking to their relatives.
Family disputes demonstrate another case of negative influence of the Internet, which destroys peace inside of many families. Today, children have a free access to using cell phones, tablets, laptops, and personal computers. As a result, they may not feel the need to spend their leisure time on some other activities rather than games and virtual reality. Usually, parents start worrying when they realize that their child spends more time in personal room than outside with his or her peers (Pandith, 2016). In the majority of cases, this situation leads to frequent quarrels and punishments from the side of parents willing to bring their child back to normal life.
Internet and Education
Education is another area of a child's activity, which may suffer from the excessive usage of the Internet with the diversity of entertaining options it offers. Online games, online chatting, and videos distract children from the educational process. These factors are most likely to reduce their academic success. It happens for a reason that children are more willing to spend time on entertaining themselves rather than doing homework properly or engaging in creative activity (Vandewater, Bickham, & Lee, 2006). The Internet threatens children's academic performance and reduces a natural interest in reading books or engaging in favorite hobbies.
Insomnia is another problem that relates to both the educational process and the Internet usage. Since children return home early, they have a dinner, do their homework, and want to entertain themselves before going to bed. Naturally, parents allow children to use their gadgets in whatever way they find entertaining without any worries (Vandewater, Bickham, & Lee, 2006). However, playing video games or surfing the Internet before sleep makes children excited and even aggressive. It leads to the sleep disorders because of difficulties children face trying to fall asleep. As a result, they sleep only a few hours or do not sleep at all. It prevents them from absorbing information at school and applying the acquired skills.
Finally, the Internet reduces socialization of a child. It becomes obvious when a child finds it difficult to work with others in a team or even refuses to work on projects with peers. The Internet creates barriers in the minds of children and makes them fearful during classwork. Therefore, children become introverted without any desire to engage in any activity with other students (Vandewater, Bickham, & Lee, 2006). Consequently, children avoid sports and creativity at school, because the Internet damages social life of every child.
FREE Extras
FREE

revision (within 2 days)

FREE

title page

FREE

bibliography

FREE

outline (on request)

FREE

e-mail delivery

FREE

formatting
We Guarantee
Quality research and writing

24/7/365

Live support

MA

,

BA

, and

PhD

degree writers

100%

Confidentiality
No hidden charges
Never resold works
Papers written from scratch
Paper Format
12 pt.

Times New Roman
Double-spaced/Single-spaced papers

300

words/page

1 inch

margins
Any citation style
Up-to-date sources only
Fully referenced papers
Counterarguments
The negative influence of the Internet on the development of children is obvious; it spoils childhood and alienates children from real world with its joys and pleasures. However, the Internet is a blessing for the humanity, since it managed to connect people from the most remote corners of the world. Children can benefit from using the Internet in several ways. Educational videos, enlightening cartoons, and informative video games boost the development of children (Regoniel, 2012). They can also develop logical thinking and overall erudition through learning new information in the most comfortable and entertaining ways. The truth is that parents are responsible for monitoring activity of their children and interests associated with the Internet. It is necessary to know the engagement of a child in various activities, which have a significant influence on his/her development and behavioral patterns.
Another significant benefit of the Internet lies in a possibility to foster educational process by providing children with educational applications, videos, and articles. The Internet became a valuable resource for expansion of the worldview of every person, regardless of age and developmental stage (Regoniel, 2012). Nevertheless, the Internet is full of non-educational materials that distract children from doing homework and reading valuable information related to their subjects. Moreover, frequent engagement in violent video games makes children aggressive, which results in fights and unpredictable behaviors at school (Hasan, B?gue, & Bushman, 2012). Parents should talk to their children and show them useful applications, games, and videos that can teach their children how to behave and learn appropriately. Parents should realize their responsibility for raising an educated, intelligent, and civilized person with an ability to understand and accept the surrounding world. Additional monitoring of a child's activity is also crucial to the outcomes of the Internet usage.
Strugling with your essay?
Ask professionals to help you!
Start Chat
Conclusion
The research showed that the Internet plays a significant role in shaping the characters and behavioral traits of the contemporary children. It is unavoidable to face the negative consequences of the excessive usage of the Internet sources. Depression, introversion, alienation from family and friends, loss of interest in physical activities, and reduction of academic success are significant factors, which may indicate that a child needs an urgent parental help. However, parents should remember that the Internet is a blessing of the digital era that connects people, fosters the learning process, expands the boundaries of the familiar world, and teaches children valuable things. The solution to the problem lies in continuous monitoring of the children's activity, interests in the surrounding world, and usage of gadgets. Thus, parents are responsible for teaching their children how to use the Internet in moderation, which will not harm them and will not distract them from the reality.