---
Introduction
Nowadays people rely much on social media as a source of information, news, ideas, and content shared by people from around the world. Thus, people usually post personal information without taking into consideration possible consequences of reliance on social media. The majority of social media users, indeed, perceive it as a source of information used by a great number of people. However, it is necessary to observe basic precautions because any kind of personal information posted online can make a person vulnerable. Leaving personal photos, contacts, a phone number and geolocation can impose danger on a person not only in a real life but in the virtual world as well. Once a person posts sensitive information that should never be shared with strangers, is becomes available for everyone. Nevertheless, social media users often leave unveil personal information without thinking carefully about possible outcomes.
Helen Kennedy (2012, p. 435) suggests that one of the consequences of the widespread use of social media is increased availability of once intimate and private textual and visual data. Hence, a new form of occupation developed, which is called the mining of social media data. Social media data mining is a relatively new way of finding, analyzing and systemizing information. Despite the fact that social media data mining is a useful way of finding information about customers and citizens, it can potentially threaten users' privacy.

Best Essay Writing
Services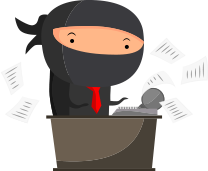 Need Custon Writen Paper? We'll Write an essay from scratch according to your instructions
Plagiarism Free
Prices From Only 11.99$/Page
The Concept of Social Media Data Mining
The mining of social media data is the way of delivering, analyzing and retrieving tendencies from unprocessed social media data. The term of social media data mining is used as an analogy for the mining industry, which presupposes the process of finding precious and rare minerals and other materials (Felt 2016, p. 20). Thus, as in the mining industry, where massive amounts of ore are processed in order to find rare materials, huge volumes of raw social media data are analyzed in order to outline the existing trends. The data may include the way people use social media, behave while using it, share the information and communicate with each other. In fact, these tendencies are of great importance for various companies, organizations as well as governmental institutions. After analyzing these patterns and tendencies found in social media, companies and organizations can easily develop new products, services or different kinds of strategies. Therefore, the analysis enables manufacturers and researchers to identify popular opinions, trends, and products in order to fit the customer or user's needs and, consequently, leads to a greater profit.
The mining of social media employ a set of tools and methods for finding and processing data, including statistics and computer technologies. Those who analyze massive amounts of information have to create an algorithm, which would be helpful in further investigations (Felt 2016, p. 20). Moreover, it is grounded on the concepts and methodologies of a range of studies, including ethnography, mathematics, sociology, its analysis, and other sciences. Since the 2010s social media has become an abundant source of data which indicate the interests of citizens and customers.
Social media enable people to exchange content and ideas. It is comprised of services for sharing photos (e.g. Instagram), videos (e.g. YouTube) and news. It is also used for social networking (e.g. Facebook), gaming, microblogging, and searching. The majority of social networks enable people to create their homepages and share information without profound knowledge in the sphere of programming and computer technology. Millions of people around the world use social media every day for their personal purposes. All these individuals create a virtual reality. The range of these sites and their focus (either microblogging or sharing photos and videos) will fit the interests of any individual.
You can Buy 3000 word essay on this or any other topic at Ninjas-Essays. Don't waste your time, order now!
Order Essay with this Title
The Usage and Purpose
Many institutions that have a large turnover of data and need to manage it properly use Bratich's double method of analyzing the audience (Jones 2016, p. 355). The essence of this method consists in applying an easier way to collect the necessary data through identifying the actions of the institutions that use the language of audiences to represent media impacts. Primarily, the reason for utilizing such kind of data collection is its convenience. As it was already stated, manufacturers, governments, and various non-profit organizations can use this research method for discovering tendencies in the modern society. For instance, manufacturers in the fashion or food industry may follow the trends and provide customers with products they might like. Sociologists have an opportunity to analyze social behaviors and the way the society changes, as media texts are one of the sources of ethnographic research and social studies (Kaur & Singh 2016, p. 200). The government can deploy social media data for different purposes, starting from learning about the attitude of the society towards various issues to preventing public discontent, which can eventually lead to more serious problems. Ultimately, it gives researchers an opportunity to identify problems that exist in the society and study the impact of social networking on people. Behavior and a certain range of rules and norms control the virtual reality. Thus, in order to understand behavioral patterns, one should compare them with the social norm that exists in the virtual world. Therefore, information found by means of social media has to be analyzed with the help of social media mining.
Singh suggests a few other data mining applications. In addition to the already mentioned purposes, data mining is also used for risk management, which may be helpful in avoiding a failure in production. Moreover, it enables organizations to find important information in shorter periods of time (Singh 2016). Data mining may seem to deprive people of privacy. Thus, the collected data may be used for malicious purposes. Nevertheless, this means of finding and processing information can be also used for preventing cyber-crimes. Thus, it can be of great importance for legal institutions.
This type of finding the useful data also benefits consumer services because it not only provides a link between manufacturers and clients but also aims to improve customer experience. Thus, social media data, particularly various surveys and customers' comments, can be used to improve the quality level of services and shorten the time needed for resolving possible problems. For instance, in this way, clients may receive immediate response to their complaints instead of spending time on phone calls. Before social media was introduced and eventually became popular, investigators spent excessive amounts of resources to conduct a research or a survey. The same issue concerns mass production, where great sums of money were spent on advertising and obtaining feedback from the clients. In reality, it is an instance of contact between the audience, text, and manufacturer. Social media is the most important source of information since it not only provides communication between clients and manufacturers but also helps to study opinions, attitudes, and emotions shared by people in the virtual world (Duan & Canny 2009, p. 30). Furthermore, data mining made the digital advertisement more accurate and effective means of influencing people. Ultimately, data mining serves as a technique for reducing the amount of spam and filtering the information sent by e-mail.
FREE Extras
FREE

revision (within 2 days)

FREE

title page

FREE

bibliography

FREE

outline (on request)

FREE

e-mail delivery

FREE

formatting
We Guarantee
Quality research and writing

24/7/365

Live support

MA

,

BA

, and

PhD

degree writers

100%

Confidentiality
No hidden charges
Never resold works
Papers written from scratch
Paper Format
12 pt.

Times New Roman
Double-spaced/Single-spaced papers

300

words/page

1 inch

margins
Any citation style
Up-to-date sources only
Fully referenced papers
Kinds of Activities that Constitute Social Media Data Mining on a Daily Basis
As it was already stated, the aim of data mining is to extract information from various sources, analyze and systematize it to make it understandable and applicable for use in the future. This process is similar to the way people operate and process textual and non-textual information every day. Therefore, it can be interpreted that every person does some kind of social media mining on the daily basis. Thus, data mining can be viewed not only as a service used to analyze people's behaviors and prevailing tendencies but also as a device applied by the users themselves.
Bratich's double method also involves defining audience's actions. The Internet has helped users to obtain access to huge amounts of data of different kinds. Thus, there is no need to read volumes of literature to find necessary information. The Internet enabled obtaining the necessary data with one click, without requiring any extra effort. Moreover, people can not only save the information for their own use but also share it with other Internet users. Thus, the way of learning and processing information has changed tremendously during the last few decades. One of the desirable characteristics of a modern person is the ability to quickly find and save information instead of constantly searching and memorizing new facts.
On the basis of Bratich's double method, it should be stated that every social media user does data mining without realizing it. Every day people search for information which is for entertainment, work, studying or any other purpose. In fact, such searching can also be called data mining. Among all the sources only one may appear useful, and in order to find it, a person is supposed to browse various texts, messages, sites, homepages, articles and other information sources.
According to Bratich's double method, the social mining in real life is substituted by simple searching or 'googling' for information on the Internet. It can be identified as the process of extracting needed information for further use. The activities people do every day are looking through Facebook profiles, searching interests, places, etc. Both graphic and text mining can be used for doing these activities. Thus, social media and activities which it implies, including searching for people, places, pictures, learning about new interests and trends, is another field for data mining. Moreover, it helps people to define some attitudinal and behavioral patterns without sociologists and their surveys. This investigation can be done by simply searching for news or reading comments. In fact, the process of data mining is even necessary in order to stay aware of the news and tendencies. In addition, social media data mining provides people with large number of facts, visual and textual information, hence is a valuable source of learning.
The Mining of Social Media and Users' Privacy
Helen Kennedy suggests that one of the consequences of the widespread use of social media is availability of once sensitive private information, which suggests starting a new type of activity, namely social media data mining. In fact, it is true to some extent. Thus, information that used to be considered too personal for sharing with acquaintances is nowadays more often posted in social media. The idea is that an individual chooses whether to remain reserved or become more open to the public. The aim of social networking is to remove barriers and make people closer to each other even if there is a significant distance between them. This idea seems to be so exciting that some individuals decide to share their personal information. Indeed, any social network would ask a person not only a name but also a phone number, interests, e-mail address and in some cases even the address where a person resides (Szabo & Boykin 2016). These activities have become so routine that people do not pay much attention to filling in a proposed form.
The results of sharing personal data can be various. Generally, all these options are supposed to be used for a person's convenience. Thus, e-mail address and phone number serve as a direct contact with a person, which makes communication quicker and easier. Personal photos and other kinds of visual data can also be informative for those who would browse a webpage. They can reveal a person's appearance, thoughts, interests and intentions. However, these data can be viewed not only by ordinary people but also by data miners. The purpose for which they would deploy the found information will remain a secret to a person. Thus, personal information may become a part of a survey or research. The work of data miners usually has lawful and ethical implications. Thus, they are supposed to exploit the discovered information for useful purposes and for a user's well-being.
Despite the legal aspect, there are frequent cases of data misuse. As even ordinary social media users can also be data miners to some extent, free access to any kind of personal information can raise ethical issues and lead to crime. For instance, if criminal gets access to a person's email, all the private information will be leaked ('Analysis and Design of Secured Privacy Data Mining Environment' 2015, p. 156). Location-based services can deprive a person of privacy as well. They not only tell all the subscribers and followers where a person is at the exact time and how much time he or she plans to stay there but also attract unwanted attention of people who can potentially harm the person. While speaking about social media data vulnerability, not only hackers should be mentioned. Data mining is one of the techniques to use the data in malicious ways and to threaten a person's privacy. The available personal information can easily make a person prone to social engineering attacks.
In fact, industries that do social media data mining are majorly unregulated nowadays. Thus, if companies are asked about the ways they get information, they tend to answer that they use a combination of data from various on-line and off-line sources. Martha C. White suggests that these companies have access to personal information about almost every American (White 2017). The fact that information about so many people is readily available raises concern about the link between data mining and privacy. The system works in a way that a person does not notice when they click 'okay' on different modifications. People geolocate restaurants or play online games with friends, and these common activities do not cause great concern. However, these activities involve sharing personal details. Facebook appears to be an open book for those who would like to intrude a user's personal space. As a result, people become a part of profiling by income level, nationality, age and other aspects even if they are unaware and unwilling to give such kind of information. It is also obvious that the majority of users would not like to be a subject of marketers' judgment. Generally, the majority of actions comprising social media data mining are perfectly legal. However, there is a lack of control over such sort of information gathering.
Therefore, there arises an issue about the effect of social media data mining on the privacy of the users. On the one hand, according to the research, privacy may be threatened. Thus, people do not even notice when they allow the third parties to see their personal data. The most common actions connected with social networking, such as defining of geolocation or mentioning one's private details, are done without concerning about possible consequences. Moreover, people are often unaware of the fact that their personal data was used for some kind of survey and profiling. In addition, the process of collecting data and operating it is not strictly controlled (Payne, Landry & Dean 2015). Therefore, personal information is collected from social media without breaking the law. Furthermore, the consequences can be even worse. Thus, data miners can intrude a person's private space and misuse his or her sensitive data. Ironically, social media users unconsciously provide other people with their personal data.
Strugling with your essay?
Ask professionals to help you!
Start Chat
On the other hand, despite the obvious invasion of private space, only users can protect their personal information from data mining. It is true that everyone can omit to share personal photos and contacts. It is merely a precautionary measure. Nevertheless, people tend to post a photo with the location mentioned (in case someone is interested in their leisure time) and leave e-mail address (in case someone notices something interesting in their microblogs and would like to contact them). Therefore, users have to consider whether to mention personal details for the purpose of convenience or share them only with people whom they trust. In fact, users themselves define the borders of their private space and the extent to which it can be intruded. However, Internet users should not be blamed for sharing personal details. The way people share information today has shifted to a more open type of communication. Thus, there seems to be nothing problematic in mentioning the destination of the last trip or leaving contacts to enhance communication. However, the more reserved the users are about sharing their personal details, the less is the chance that data miners will use them to their benefit.
Conclusion
In conclusion, social media mining is a relatively new way of gathering and processing information found in social networks. It allows various organizations, companies, and the government to study and analyze users' data from different perspectives. Thus, the information is gathered in order to define behavioral patterns and trends. However, people generally remain unaware of the fact that their personal data was used for any kind of survey. Hence, posting private data poses danger to a person's privacy. Ultimately, data mining appears to have a negative influence on a person's privacy. Nevertheless, due to the fact that people themselves post sensitive information on social networks, they are the ones who can reduce their vulnerability to personal data misuse.