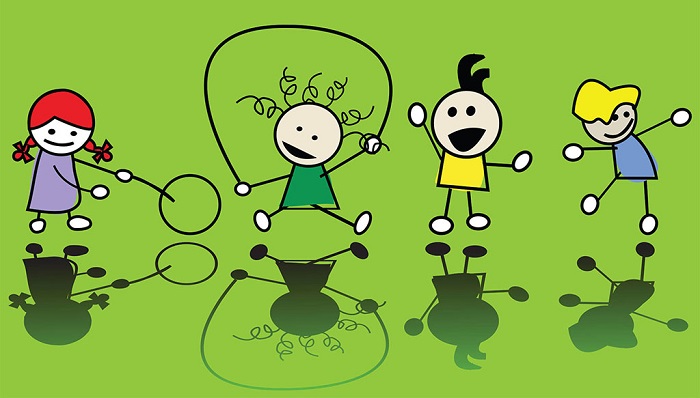 Having fun is not simply your whim, it's vital for your health. Recent researches prove that people involved in entertaining activities live better lives. Careen Yarnal, PhD, says that you become more stress-resistant if you play games! We all know how playing is useful for kids, so why don't we do it when we grow up? Games help to relax, let off steam, and, as a result, stay emotionally and physically healthy.
Ways to Have Fun
Find a hobby Dr. Biali, a surgeon, says that after a tough day in the hospital, she feels really happy dancing flamenco. She says that it doesn't matter if you dance, roller-skate or take up theatrical classes as long as you find a new hobby. New things to do every day create a pleasant challenge and let you feel the sense of achievement.
Enjoy yourself When was the last time you were so engaged in something that you lost track of time? Try to find some spontaneous things to do every day. It can be anything from knitting to composing music, but it must absorb you. A recent study in Japan proved that people who had hobbies were less frail and more successful in cognitive activities. Still not sure what brings you real pleasure? Make your to-do list and try a couple things you have always wanted to do. Carpe diem!
Let your inner painter out Most of us stop painting in middle school. Meanwhile, creative activities – be it drawing, photography or landscape design – bring us back to childhood memories. Your artistic skills do not really matter here. Just buy some colorful paints and put your mood onto the canvas. It will help you improve your well-being and create a small masterpiece of your own.
Tell jokes We don't have to tell you about the benefits of laughter, but what do you know about people who make others laugh? A recent study by Canisius College revealed that funny people enjoy considerable health benefits, better cope with stress, develop outstanding communication skills, and have higher self-esteem. Include jokes to your list of spontaneous things to do and you'll start receiving more social support and see your life getting better.
Please, don't stop the music If you are looking for a fast way to feel happier, music is the best option. It doesn't really matter if you listen to The Beatles, Lady Gaga or Alessandro Safina. Since we react to the music with our bodies, we get the heavy thoughts out of our heads to our feet and, as Rihanna once said, "shake the stress away." The best thing about music is that it is portable – you can listen to it in your car, while walking or having breakfast. The effect will be even better if you sing to the songs you hear.
Hope these five ways to have fun will bring more joy into your life. Remember that we live only once. If you feel like dancing, switch your favorite song on and just do it. It's only you who's keeping you from making your life immensely interesting.
---