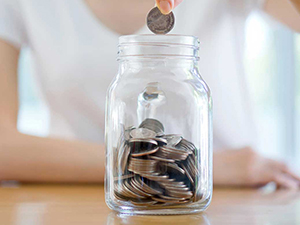 When you are a student, unfortunately, you don't have a constant income. Sometimes, you simply have money that your parents give you. Undoubtedly, it seems like you won't have fun and buy the things you want. Believe it or not, those who created discounts did a great favor for all the students.
Read the following list of places that offer discounts to students in order to get yours.
Alex & Ani
This nice jewelry market provides a 10% discount for the students with ID. Keep in mind that discounts are only available on non-sale items. Come and get the present for your friends or for yourself.
Ann Taylor
Here you can get 15% off your purchase. It offers clothing, shoes, accessories, etc. Moreover, it is very comfortable in terms of purchasing since you can buy both online and in-store. If you have chosen an option of shopping online, register on their website.
Club Monaco
Even though it seems almost impossible to find discounts on sale items, Club Monaco is ready to make it. Here you get 20% off on shopping providing you have a valid college ID. Club Monaco also offers online shopping. Submit your email in order to get a code and start purchasing online.
Jo-Ann Fabric and Craft Stores
Whenever you need any crafts supplies for your hobbies or for school, visit Jo-Ann Fabric and Craft Stores. It is the place where you get a 10% discount on every purchase. In addition, you receive coupons. Besides, there is the Student Discount Program for any student aged 14 and older.
Levi's
The best place to buy qualitative jeans at a reasonable price is Levi's. All students can get here a 15% discount. In order to receive the same discount for online purchases, it is necessary to be registered on the website.
Apple
Undoubtedly, being a student means using technology for studying, homework, internship searches, etc. Therefore, Apple offers 5% off for students and educators. It is a good way to get good technology and save money with Apple's Education pricing.
Adobe
Adobe provides great discounts for full-time students. You can easily get up to 60% off on software, for instance, Creative Cloud.
Lenovo
Due to Academic Purchase Program from Lenovo, students are offered decent discounts on desktop computers, laptops, and tablets. Depending on your school, you are eligible for a certain discount. For full information, visit their website.
Cinemark
Entertainment should be a part of students' lives. Thus, Cinemark gives discounted movie tickets for all the students. You only need to check for day and times when you are eligible for this discount.
Even if the website doesn't advertise a student discount, you can always ask if it is available. Remember, it never hurts to ask. Don't miss the opportunities to save some money on your next purchases.
---