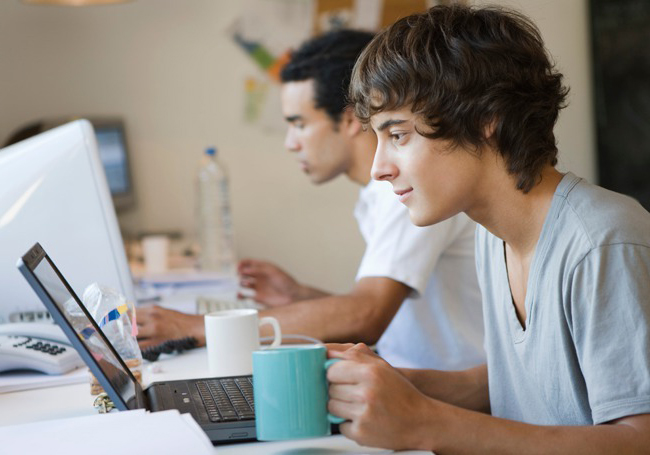 If you have a job, studying at college can be challenging, especially if you should work regular hours. That is why many students are looking for opportunities to make some money from home. In this case, when you are trying to juggle on and off campus classes, flexibility of having a job online is very handy. So, we are happy to help you with this issue.
Here is a list of things that will be useful in finding online jobs:
First of all, ensure that you have the following must-have requirements needed for flexible jobs for college students. They are the following:
Email (Optional)
Skype (Optional)
Microsoft Office (Excel, Word)
Bank Account
Paypal Account
High-speed Internet connection
If you have them all, it is time to start looking for possible flexible jobs for college students that will meet your professional and salary requirements. For example:
Tutoring. You can simply help other students with their homework and get money for this. You can set your own hours and work from home.
Customer Service. There are many companies that offer customer service work from home. This position may require an updated computer, a headset, and high-speed Internet connection. However, technical requirements may differ depending on the company.
Surveys. This is probably one of the easiest ways for students to make cash online.
Writing. This job is for those people who have advanced writing and grammar skills. Your payment is based on the amount of work you do. You will write articles on a variety of topics like marketing, sales, tutorials, etc.
Data Entry. This position is ideal for fast typists. You will have to enter and update information into a database.
Transcription. Many transcription companies don't require any prior experience. The only thing is that you probably will have to purchase your own transcription equipment (a foot pedal and a headset).
Search Engine Evaluator. All you need to do is to keep search engines relevant. You will give your feedback on the quality of search results and get money for it.
To sum it up, all options listed above are pretty awesome opportunities for college students to make some side cash online. Browse through more ways and research all online jobs in order to grab a number of other great positions while working according to your schedule.
---