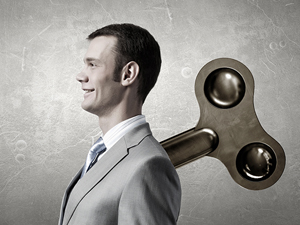 Productivity is what makes you an achiever. If you're running into hundreds of different directions, you can hardly be productive. What's going to be done about it?
It's all about developing the habits that help you and removing the habits that drain you. An optimized life brings much more joy, because you have the energy to do the things that you really love.
People who have streamlined their life get such benefits as:
They spend more time on the things they enjoy;
They reach their goals (from little to big ones);
They use their time more productively and get more things done;
They feel that they are in control of their life.
Here is our list of the habits that can assist you in getting your life goals.
Top 7 Productivity habits that can help in streamlining your life:
Simplify your possessions. Support the order and the order will support you. You can't have an order in the mental sphere if you have chaos in the physical one. Start creating order in your life by getting rid of material clutter.
Make lists for everything as you go. It's not necessary to spend 15 minutes to compile a grocery list. Have a little notepad on your fridge and write down one piece at a time. This way when you go out to the shop, you'll just grab the list without the necessity to figure out what you need. Applicable for trips and big events also.
Set up routines. Right, it's not fun, but it helps! Workout routines keep your body fit, meditation routines keep your mind clear, cleaning routines makes your home clean. If you have no routines – don't try to establish them all at once. Better establish one routine at a time.
Automate. If you automate, you won't spend your time and energy on remembering to pay all the bills. Automate as many payments as possible to free your time for some more enjoyable activities. And you'll never pay late!
Create to-do lists. To avoid senseless waste of time, create to-do lists. Do this in advance so that with the beginning of the new day, you can just dive into activity and make your plan a reality. Make top 3 priorities for each day and try to handle the most difficult one first. If you have the most challenging task accomplished in the morning, it will motivate you during the day.
Learn to say "no". Feel no guilt. You aren't obliged to accept every offer, so it's up to you how you will spend your time. Sometimes, it's difficult, but it gets easier and easier with practice. Otherwise, you won't live YOUR life.
Delegate. Don't be afraid to ask for help if there are people willing to assist you. Again, it may be difficult, but life gets so much easier when someone assists you.
Incorporate these habits into your life, and you will notice that you will become more productive and happy.
---