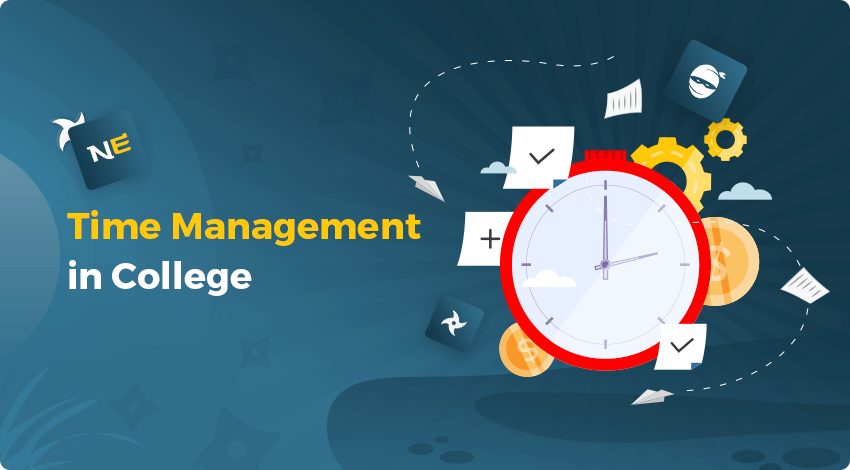 Effective time management is a much more achievable skill than you can imagine.
It is needed not only for professional life but also for personal growth. Control your time, and your ingrained habits won't control you. Establish goals and follow a schedule to successfully reach them– these are two vital steps to take control of your time.
But effective time management for students requires a few more tips.
Schedules for college planning
A week plan You can prepare a weekly priority list every 7 days. Write there both long-term and short-term goals you want to achieve during this week. For a better result, specify the time for preparation. Take into account all assignments for each course (reading, writing, reviewing, etc.).
A month plan You can tick all important days in a month calendar. Note deadlines of assignments and record dates of different tests, presentations, and examinations. It really helps to focus on your goals.
A semester plan Weekly and monthly priorities make up your semester goals. Follow them, and all of your long-term goals will turn into success.
Tricks to create an efficient schedule:
Record the time attached to each assignment/class/meeting.
Make sure you have enough time for sleeping, eating, housekeeping, and family activities.
Estimate the exact study time. It is important to know how much time each class takes. Think of studying outside the classroom.
Follow the study plan. College planning is more successful thanks to the following principles:
Determine your peak periods of concentration for intensive studying.
Study with breaks in so-called time blocks.
Try to work with difficult subjects when your brain is still fresh.
Use daylight hours instead of studying at night.
Timesaving tips to increase efficiency:
Be critical to yourself, your methods, and habits. Improve your skills – from organizing material more efficiently (making lists, for example) to attending workshops and enrolling in courses.
Study in a conductive place that is free from different distractions. Try to choose a particular place for studying. It will definitely help you to concentrate every time you begin.
Use spare minutes, e.g. in lines.
Do not try to do much at once. Timesaving tips will help you to successfully start your time management. Be determined to improve this skill. Realize that you have success when you focus on your goals.
---