---
Preface
This story happened in a parallel universe, in Seattle, Washington. A childish and innocent Chinese international student was exhausted with his tons of homework and female classmates in the University of Washington. One day, after completion of his daily studying in Suzzalo library, he felt anxious and depressed, and began to think about all the social problems that affect humanity: economic depression, religious extremism, dishonesty and cheating in portfolio paper, and relationship. He stared at the sky and noticed a helicopter flying over his head. The student linked this phenomenon to the moment of Jesus Christ appearance in Jerusalem for the first time to bring hope for the suffering and distressed people. This young man decided to be a chopper pilot. It was an early spring of 2015. Yet, he did not realize that his decision will bring him into tremendous romantic adventures and heroic fantasies.

Best Essay Writing
Services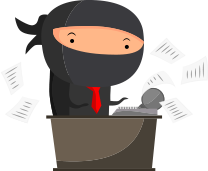 Need Custon Writen Paper? We'll Write an essay from scratch according to your instructions
Plagiarism Free
Prices From Only 11.99$/Page
Executive Summary
Seshima Sushi provides all the pilots of Boeing field with highly competitive meals. The desire to serve the customers and meets their needs effectively is the primary goal of the company. The organization is also driven by the desire to express passion, persistence, and excellence in meeting all the customers' needs. Seshima Sushi is specialized for to-go lunch services and products in the Boeing field. One of the organization's missions is to enlarge or explore its market. The restaurant is aimed to offer better customer experience for aviators and to ensure that the organization will be chosen by the future generations as well. The drastic and brutal campaigns that happen among politicians and monopolies are not valued by Seshima Sushi, since it is focused on the real need of its customers.
Boeing field has been one of the most important public airports in the Pacific Northwest since the early 20th century. Seshima Sushi's former life was a micro Japanese "ToGo" sushi, which has even no seats and tables for in-store services. It was located in the corner of the street, where people from the Boeing field could easily stop by before driving to Seattle. Still, Seshima Sushi is located there and provides hungry visitors with a meal. They do not have a master sushi chief from Tokyo, as well as fancy expansive handmade chairs for luxurious interior and leisure experience, but Seshima Sushi has always aimed at meeting the needs of the visitors since 1970s until now.
The owner of the company is Japanese, and thus, the product variety has been always limited by its supplier in Asia. However, in the 21st century, with the onset of globalization, people live in an environment of multiple and mutual services and products from the globe. Thus, Caucasian and Non-Asian pilots and Boeing people adjusted to rice, seaweed, and soy sauce, which made Seshima Sushi more popular. However, competitors have also appeared, and they include burgers, Chinese hotels, and Korean restaurants. Meanwhile, Seshima Sushi loves and respects their customers, which is an important factor for the successful development of business. Passion and original intentions of the company never changed, but still they had to implement some changes into modelling of the business. The primary one was to reconstruct the store into a Japanese and Aviation themed restaurant, which required funding for new transportation vehicle and furniture: about several thousand dollars for a used minivan and approximately the same amount for some chairs, tables, aviation related theme aircraft model, and wall papers.
Business Concept
Seshima Sushi provides a wide range of Asian and western foods. It delivers the best sushi under affordable prices to all the aviators. The restaurant also provides foods from Western and Eastern cultures to pilots of all races. The organization plans to create "Aviation themed 20th years anniversary limited edition gold leaf Sushi" available on Amazon to target customers of all occupations across the globe. In order to achieve this aim, the company will have to invest much into its development and advertisement.
The main products that the organization will provide include sushi, sashimi, and popular Western foods. Sushi is a popular Japanese and Asian meal that is prepared by combining rice dressed with vinegar with a number of ingredients, which include raw fish, seaweed, cucumber, soy beans, as well as avocado. Whereas sushi contains rice dressed with vinegar, sashimi is mainly made of thinly sliced raw seafood. These main include salmon and tuna. The organization's nutritional experts utilize salt water fish, since freshwater species may contain disease-causing organisms. Examples of sashimi products that will be provided include octopus, salmon, tuna, sea urchin, and fatty tuna. Sushi and sashimi are some of the most popular products found in Japan, China, and other Asian countries. These meals are mainly served with the common side dishes, such as rice vinegar and radish wasabi.
Since the company acknowledges the diverse nature of its customer groups, it will also provide popular foods of from the Western and European cultures. They include palacinky, currywurst, and the Italian pizza. Several levels of spices will be possible for most meals to meet the customer's preferences. Finally, the restaurant will provide hams, beans, and fried tomatoes mixed with black pudding. These foods are most commonly consumed by English pilots and other tourists, who visit the area. Consumers may also choose to have sandwiches, which indicates that the organization will try to meet all the potential wishes of the customer.
Market Analysis
Seshima Sushi operates within hotels and models industry, whose value is comprised of all room revenues that are produced by hotels, models, and other accommodation. However, the company does not value non-room and food revenues, such as casinos, shops, and telecommunication services. This industry is segmented in accordance with the origin of the produced revenues. Therefore, most firms that operate within the hotels and motel industry generate their revenues through leisure, food, and accommodation services. The hotel industry in Seattle and other parts of the United States have been growing significantly for the recent five years. The steady, but gradual economic development, has led to positive growth in the industry as the rate of tourism increases. Increase in the number of tourists indicates the increase in the number of aviation consumers. Based on previous five years' experience, Seattle restaurant job growth increased by 0.67% compared to the previous year, which was the weakest period for hiring. Sushi restaurant's potential market is highly influenced by the general external environment.
The United States' hotels and motels sector recorded a total revenue of $189 billion in 2015. It indicates a compound annual growth rate of 8.4 % from 2011 to 2015. The performance of the market is projected to decelerate, with an expected compound annual growth rate of 5.4 % from 2015 to 2020. This will certainly adversely affect the revenues of Seshima Sushi, which relies on the growth of tourism and aviation sector. The company's market is dependent on the growth of the latter at both local and international levels. Air is the major global transportation network, which makes it an important determinant for growth of global businesses and hotels. It is especially true for Seshima Sushi, which relies on pilots, aviators, and tourists, who visit Seattle, Washington. Through air transportation, the aviation sector enhances the quality of life for people, by widening their leisure and cultural experiences. Due to existence of aviation sector, tourists and pilots from different parts of the world can visit the hotel to test foods from Asian and European cultures. Air transportation also affects the restaurant's operation and revenue by offering customers a broad choice of holiday destinations across different parts of the United States.
The company's revenue is reliant on the demand for air services in Seattle and other parts of the world. It results in higher impact of air transportation on the hotel and motels industry in Washington. It allows for the fast and convenient transportation of millions of people, which is worth billions of dollars in terms of products and services. The annual growth of the aviation sector increases the number of customers who contribute to the hotel and motel market, and also visit the local restaurants. By enhancing tourism, the aviation sector also helps to produce economic growth and to alleviate poverty, thereby increasing the number of customers, who can afford the restaurant's products.
The revenues of Seshima Sushi also depend on the rate of globalization, as customers form different parts of the world and cultures visit Seattle. With expansion of globalization, the average distance that pilots and aviators travel tends to increase significantly . It leads to rise in the number of customers, who take long-haul holidays and are engaged in businesses within the State of Washington, since it has a more favorable social and political environment. The cost of air transportation is also expected to influence the number of customers that the restaurant receives. On average, there has been a significant reduction in the air travel costs. Improvements in airline efficiency and travel costs will increase competition and minimize local and global air fares by approximately 40 %. Subsequently, Seshima Sushi is most likely to experience a high influx of customers and revenue growth.
Target Market
Segmentation strategies. In order to increase the company's market share, the target markets will be segmented geographically, demographically, and behaviorally. Behavioral segmentation utilizes actual consumer behavior or product utilization to draw distinctions among different markets segments . These are made in accordance with the reasons, why customers buy and utilize the provided products. Subsequently, behavioral segmentation, unlike other forms, is one of the most important tools, which is highly relevant to the consumers' needs. Thus, behavioral segmentation can also be applied to differentiate between consumers based on the degree of product utilization. Under this approach, heavy, medium, and light users can be identified. Light users of sushi and sashimi generally include children and young adults with low socio-economic status . Heavy users will include tourists, pilots, and aviation stakeholders, who visit the restaurant's during the major business premises. They will be the most important clients, since they are the company's bread-and-butter customers and they will always be served with the highest quality. Behavioral segmentation will be used for development of strategy to increase product utilization among light users, as well as non-users, who still have the potential to become clients.
Demographic segmentation subdivides customers into smaller segments based on such factors such as age, gender, level of income, and level of education. Demographic segmentation tends to be broadly utilized for grouping of consumer markets, since demographic data is commonly available and relatively simple to measure . This information is easily accessible, when conducting situational analysis through secondary sources. Some demographic features are often caused by differences in needs, which can be utilized to segment markets. In such cases, the link between demographics, needs, and benefits of the desired product can make demographic segmentation simple and achievable. The main factors that the company will take into account, when meeting consumers' needs with the implementation of this strategy include age, level of education, level of income, and ethnic heritage. Since aviators graduate from colleges and universities, the organization will mainly target consumers with higher education. Almost all pilots and aviators are representatives of the middle class. As a result, these socioeconomic groups will be the main targets, since they can afford the expensive meals on the regular basis.
Consumers' racial and ethnic background also determine the types of products they are likely to purchase. Pilots from Asia and the Middle East will be the major consumers of sushi and sashimi foods, while the American and European customers will mainly take European foodstuffs, such as bacon and English tea. Finally, geographic segmentation suggests grouping the market into smaller geographical units that are based on physical location. These subunits are representative territories, nations, provinces, states, towns, cities, villages, as well as personal physical addresses. From the geographical perspective, the company will mainly serve customers in the State of Washington. The main geographical market will be Seattle. Geographical segmentation will offer an opportunity for its products and services to specifically meet the tastes and preferences of this unique region. Although the state residents mainly speak English, the company will also address the needs of non-English speaking nations, primary the pilots from Japan and China. Therefore, since the company seeks to sell its products to people from other geographical territories, but is located in Seattle, it should be ready to meet the needs of both residents and foreign pilots.
Specific Target Customers. Seshima Sushi targets on those customers, who are aviators or have passion for aviation. Today, the fundamental market of the company is Seattle, Washington. However, global expansion is possible, if the business will develop properly and experience rise. In such case, contracts will be made with Amazon, whose headquarter is in Seattle as well. It will allow for shipping of Seshima Sushi products around the globe. Unlike the traditional Japanese approach with flavored sushi, the organization will provide all possible varieties of flavoring for consumers of all ages. Teriyaki, lolli pop, kimchi, or even the taste similar to KFC fried chicken or strawberry will be available. Meanwhile, the company will also release holiday special "DLC" s for memorials and events, such as "Christmas Santa Sushi," and "Chinese Lunar New Year Limited".
Competitive Analysis
Seshima Sushi's competitors are everywhere, from Boeing field to Beijing. Undoubtedly, there are other sushi stores with comparable or even better products and services around the Pacific Ocean. Therefore, much attention should be paid to meeting the customers' needs. Seshima Sushi will provide its customers with sushi made with heart and craftsman spirit, which is just the opposite to the practice of modern fast food restaurants or factory working environment, which is unhealthy and rough. Seshima Sushi operates within a hotel and motels sector that is dominated by large international and local players, who intensely compete for the same market share among themselves, and with numerous smaller independent players. Within this market, the switching costs are relatively low, while prices-based competition is no longer a key determinant of success in running restaurant business. Therefore, Seshima Sushi and other similar firms should focus on brand recognition and innovation, which are the principal success factors, attracting the first-line consumers today. Most of the leading consumers include pilots, tourists, corporate, and leisure customers. Suppliers often include providers with several products and services, as well as a team of qualified workforce. Due to high dependence on sophisticated information technology systems and the growing significance of mobile communication systems, a group of suppliers may also exert stronger competitive supplier power in the company.
Small-scale entry for new players also exerts strong competitive forces on the company. If possible, the significance of brand power and technology for the expansion should be taken into account. It requires the significant capital input, but also leads to large-scale operation. New substitutes that come from private rentals, are advertised via online services, such as Airbnb and FlipKey, and are the potential threats to the restaurant, since foreign pilots may book online ahead of their visits to Seattle. Therefore, brand recognition is significant for the attraction of prospective consumers, especially in competitive hotel and motels industry. The restaurant requires a strong brand image in order to attract first-time consumers, as well as repeat business clients. In an industry that is characterized by low switching costs and differentiation between the brands, competitive tools become essential, because the specific brand becomes synonymous with high quality, price, as well as a target age or other consumer group. Thus, most players require a broad range of brands portfolio, including budget and luxury hotels.
The degree of competition in this sector is further complicated by the nature of buyers. Most consumers, including pilots, belong to the middle-class and thus, are often price-sensitive. Consequently, Seshima Sushi requires high creativity and innovation among its strategies in order to attract customers, since competition based on price only may be difficult to attain, especially, when the consumer considered them a determinant of quality. Within the premium segments, the company can attract customers with better security and more facilities, including spas and gyms. Integrating the restaurant with a golf complex also serves as a competitive tool for attracting prestigious clients. The company faces stiff competition, especially from the larger firms, that have put in place loyalty schemes, by providing points systems or air miles to regular customers, thereby minimizing buyer power.
The purchasing power of each single customer is minimum, and thus, losing one customer does not pose threat to the business. However, as the number of travelers and pilots increases or declines, the buyer power changes accordingly. This phenomenon is ensured by the fact that consumers will have more options, when the number of buyers declines, usually at lower price points. Moreover, the broad visibility of online reviews and their capacity to cancel bookings easily grants a strong competitive force for the buyers. Corporate buyers are often larger and thus, have more power and influence due to their financial capabilities. Approximately two-thirds of buyers in this sector can be characterized as leisure clients. This implies that for most consumers, hotels and restaurants is a dispensable service that they do not necessarily require, especially during periods of economic recessions. As a result, buyer power often decreases, when the country's economy is negatively affected or experiences fall.
Strugling with your essay?
Ask professionals to help you!
Start Chat
SWOT Analysis
Strengths. The company's strength is based on Boeing field, where it has been rooted for over three decades. Seattle is the city, which has always attracted visitor from the whole world. Another source of strength for the restaurant is its specificity in providing ethnic and multicultural foods that are not delivered by other rival firms within the market. This includes serving customers with tasty sushi and sashimi, and ensuring high quality services at the table. The restaurant also provides d?cor that is visually appealing and creates positive atmosphere for the customers. Another major source of strength is pricing strategy, especially during different times of the year. The company's will take the consumer need and ability into account. For instance, it will offer lower than rival restaurants within the area, or one free meal for every two meals bought. This is an important and effective tool in strengthening the consumer loyalty.
Weakness. The main source of weakness that the company faces is insufficient training and experience from employees. While they understand how to make professional meals from different cultures across the world, most employees lack proper training in such areas as public relations, communication skills, leadership, and customer relations. For instance, Mr. Ding, who is the organizer, is merely a college undergraduate, who lacks real-life experience of operating a real business. His ideas are all inspired by text book and internet, while the real life could be very different. The waiters and waitresses have insufficient knowledge and experience in meeting the needs of customers, including cleaning of tables, and explaining preparation and presentation of meal to the interested clients. Another major weakness is inconsistent suppliers, which lead to inability to prepare some menu items. Therefore, the organization should establish a cooperative relationship with its suppliers in order to be assured of regular and consistent provision of raw materials and purchases. Over-reliance on an outdated point-of-sale system and utilizing heaps of paperwork to track the process of ordering and stocking is the major weakness that interferes with the most operational processes. This is particularly true when the company serves many customers during high seasons. Thus, computer-based system should be purchased or develop in order to monitor all the records and actions effectively.
Opportunities. The biggest source of opportunity for the company is the significant reduction in cost for air travels. This will result in higher demand for pilots, as the number of passengers will increase. Since the restaurant mainly targets pilots, aviators, and tourists, future rise in demand for air travels will improve the market share and sales. Another major source of opportunity is the renewed demand for healthy diets. There is an emerging group of activists and citizens, who tend to avoid fast-food diets and instead, chose healthy meals. Government regulators are also launching campaigns against fast food diets that contribute to diabetes and cardiovascular diseases, such as hypertension. Switch of customers form fast foods to healthy traditional diets will be a major boost for the company in terms of high market share, revenue, and sales in the long run. These opportunities can help the restaurant to increase its profitability by engaging in programs directed towards expansion of other geographical locations and diversifying its products. Diversification of products can be achieved by meeting the cultural needs of other diverse groups, such as European, African, and Latin American pilots. Finally, Seshima Sushi's greatest source of opportunity is switching to alternative activities during reduction in demand. There is an emerging generation that likes taking adventurous meals, such as sashimi. It gives the company prospects for future growth.
Threats. The main sources of threat to the company are uncertainties of life and variation in the state of economy. Under the conditions of economic crisis observed today, it is difficult to make reliable prognosis about financial state of the next weeks and months. Rival restaurants situated close to the organization pose the major threat to the business as well. It is particularly important, when the restaurant sells the same type of food and provides the same dining experiences to prospective consumers. While Seshima Sushi has differentiated itself from its main rivals that operate within the same geographical location, the new restaurants that open up within the area are likely to pose threats. The unfavorable situation is likely to happen, when the area diners, such as pilots and aviators, have been given the opportunity to select from a wide range of options. Potential increase in the prices for some foods that the company offers poses major threats to the restaurant's revenue and sales. For example, if the supplier's price for seafood increases, the organization will be forced to increase its prices for the meal in order to make profits. This phenomenon is most likely to discourage loyal customers from spending more money on seafood.
Financial Plan
The rental expenditures for the spaces are about 2500 USD per month, with basic utilities as knives, tables, used cellphones, and electric devices for more 500 dollars, and "Only One Hour Per Day" gimmicks Chef's salary of 30×100=3000 USD. Therefore, the amount of money required for the start of the first month is 6000 dollars. At the very beginning, the organization will only focus on "that limited amount of handmade sushi with the chef's body temperate". It will not provide delivery or to go services, customers will have to have a meal in the store, served by chef, so they can enjoy the real spirit of sushi. Old business is encountering the dramatic "environmental change" around the globe, and thus, it has to reconsider its organization, the services and products. Most of the companies are often stereotyped as specific services, which still promote their new products to the market. For example, KFC is not only the fried chicken maker, but also Nail Lacquer, electric devices producer, which cooperates with toy and food factories. Anyway, for the first three years, Seshima Sushi's goal is constructing reputation.
Supply Chain
Seshima Sushi will build up a connection with Uwajimaya, a Washington local Asian food supplier, who has been the leader in grocery market in Seattle for 90 years. Uwajimaya has the real quality supplies and good reputation among Washington citizens. The tuna it provides is from the deepest ocean near Alaska, while the rice was cultured by peasants from far east. The company's Sushi chef, Mr. Daiichi Takeuchi (Take), is going back to his original position after over five thousand flight hours. We will get fresh rice, meats, and vegetables every day and transform the fresh materials into delicious sushi with his magical hands. Global expansion is a topic of great interest and importance, but in they are not really required for the first years. Seshima Sushi focuses on Boeing field, where customers will come from around the globe, if really good products are provided. Thus, the real product with number one quality requires no promotion or advertising.
Seshima Sushi will be located in 8535 Perimeter Road South, King County, WA. It is where Classic Helicopter located, in between many other aviation tycoons. Classic Helicopter was a micro-sized helicopter tour company, but specifically for Rotor wing service, they have become the best in Washington. In the same way, Seshima Sushi is only a small store today, but the company is likely to grow into a larger and successful business due to effective customer services and perfect products delivered to the customers. Still, it will have a lawyer group, which will provide legal support, if anyone intentionally violated the company's reputation.
Marketing Plan
The company will advertise and broadcast its services on social media, including Facebook and WeChat, and transportation vehicles. In particular, it will generate its own posters and paste them on as many cars as it possible, including extra-long Lincoln on the airport. However, the project should also be applied in the appropriate way, which means that anybody or any group should be violated in terms of privacy or respect. It should be taken into account that the primary goal of Seshima Sushi was to provide food to the hungry pilots, which evolved into symbols and logos "The Aviator's Choice". If possible, the market will be explored and products will expand from Boeing field to all over the globe. Foreign import has always been recognized as a high-end choice, for example, tea in China was something casual and daily, but it became an identity of wealth and position among nobles in Europe. Therefore, global expansion of the market is a reasonable option, which should be considered for the future. It is important to remember that initially, sushi has long been simple and cheap food for Japanese labor. However, after promotion and remaster, it was remodeled into a unique oriental cuisine. Thus, there are numerous opportunities for the development and expansion of the Seshima Sushi company.
Human Resource Issues
As long as there is human factor, conflicts become unpreventable. The company seeks for the best solution that would provide fairness and equality for everybody. Rinco Seshima, Ichiro Seshima's fianc?e will handle most of the restaurant's operations. She will maintain friendly and sustainable relationship with the suppliers, while the president, Leon Ding, will deal with businesses outside of the main restaurant. He will cover delivery services and maintenance of website, as well as provide customer support in order to make sure everything is going well. Classic Helicopter might cooperate with Seshima's Sushi, as their accountant will be responsible for financing.
Human Resource Development and Staffing
The knowledge and skills that an organization's workforce possesses are important for its performance and competitiveness. This is particularly true for Seshima Sushi restaurant, which depends on the efficiency of human resources management functioning. As a result, the firm seeks to introduce many programs aimed at improving and regularly updating the employees' capacity to improve their performance and productivity. For instance, the firm considers workplace learning as essential aspect for the company to remain productive. In order to have a team of highly talented and experienced employees, the company will invest in training and development programs. Employees will be educated to adjust to the changing world effectively, which is the underlying principle of knowledge-based economy. The firm requires a strong and intangible human capital in order to attain sustainable competitive advantage within a sector, which is characterized by constantly changing needs and expectations from customers.
Improving the knowledge, behavior, and communication skills of employees, who directly interact with the clients, will strengthen the significance of human-related competencies. They are always directly associated with an organization's success. Training and development initiatives will be conducted on an annual basis in order to ensure the continuous update in skills of the workers. These will include formal training and development initiatives that are delivered with the expectation for overall improvement in the company's performance and outcomes. Since training is just one of the strategies for improving employee learning, excellence in performance will be strengthened by combining training with coaching and mentoring programs.
You can Buy 3000 word essay on this or any other topic at Ninjas-Essays. Don't waste your time, order now!
Order Essay with this Title
Conclusion
Seshima Sushi operates in an environment that is characterized by stiff competition, as numerous key players are already present and struggle for their market share. Therefore, the restaurant needs effective competitive strategies to improve its productivity and performance. It plans to make its products and services different from the ones supplied by the competitors and to ensure the delivery of culturally-appealing foods for the customers. Therefore, the firm will manage to set itself apart from its rivals, who mainly develop fast foods and other ordinary diets. Understanding the nature of the market is also an essential component of the company's business plan. Pilots are the main target customers, because they seek for culturally-appealing foods, whenever they visit different parts of the world. Finally, understanding the organization's opportunities and threats is an essential step for the management of weak points in their conversion into strengths. In such a way, the company can improve its market share through effective marketing strategies. This can be also achieved through use of both social media and traditional media channels that would reach the target customers.