---
Prompt 1: Shelley Levene and Willy Loman as Tragic Heroes
Shelley Levene and Willy Loman are two main characters of American drama of the 20th century. They have some similar features as both of them are sales agents and both of them are not able to achieve their main aim in life, which is to earn a lot of money. Both characters can be considered as tragic heroes. It should be noted that these two personages do not belong to king's families and are not noble people of their time, which was peculiar to ancient tragedies of Greece. These two characters belong to simple people. They reflect wishes and hopes of these people. Both of them make a lot of mistakes, as well as suffering from circumstances they find themselves in as a result of these mistakes. Shelley Levene and Willy Loman finish their life tragically.
Willy Loman, the main character of Arthur Miller's Death of a Salesman, has a great American dream: he wants to become a wealthy and famous man. Willy has been working for many years, earning money for his family, his wife, and two sons. It should be said that he has achieved a lot, he has where to live, he has a favorite job. He is a composite character of so-called "small person". There were a lot of such people all over the country and spectators can see their own hopes and dreams in the life of Willy Loman.
The play Death of a Salesman shows the last twenty four hours of life of the main character. It is possible to follow all his life, his victories and his mistakes, his dreams and his failures. He suffers a lot and, remembering his life and enjoying its best moments, he comes to an end. He decides to commit suicide. His house is surrounded with big buildings, his garden, which was rather big, turns out to be a small yard; he is unfaithful for his wife and his son Biff finds it out. He loses his job and is unable to make the last payment for his house. Willy Loman's life is broken and, having a big desire to help his sons to become successful in life, he kills himself. Willy hopes that his family will get his life insurance. Broken with the failure of all his life, he does not lose this American Dream; he has been serving till the end. Loman wants his son to achieve it in his own life because he will have a good start, i.e. money.

Best Essay Writing
Services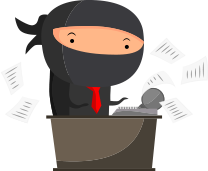 Need Custon Writen Paper? We'll Write an essay from scratch according to your instructions
Plagiarism Free
Prices From Only 11.99$/Page
Willy Loman is "neither better nor worse morally than normal people". He suffers from his mistake, which he made in young years when he believed in the American Dream and devoted all his life to money. Willy dies "a tragic death". In one moment, his life is broken into pieces, he finds out that all he has been looking forward to is not worth of anything at all. In his article "Tragedy and a common man", Arthur Miller writes that a simple man who is well known for everybody can become a hero of a tragedy, this man suffers in the same way as all kings and noble people who were apt of dramas of the Aristotle's time. Both of them show the same emotions and experience the same problems in life. One of the characters of the play, Charley, says: "Willy was a salesman. And for a salesman, there's no rock bottom to the life. "He don't put a bolt to a nut, he don't tell you the law or give you medicine… Nobody dast blame this man. A salesman is got to dream boy, it comes with the territory". His words help to see that Willy is really a tragic hero; he represents many people who have the same dreams in life. Arthur Miller writes that "tragic feelings" can be found when a person must "secure one thing-his sense of personal dignity".
Shelley Levene is one of the characters of the play "Glengarry Glenn Ross". He is one of four sales agents who have to become the best; otherwise, he will lose his job. Shelly has a dream, which is to earn as much money as possible to help his daughter to become healthy again and he does not think a lot about which ways he will use to win the prize his company promised to the best agent, which is Cadillac. Levene uses some methods in his work; he tries to make his manager give him the best leads and he carried out a fake robbery at the office to obtain more money, which would help him find these best leads. He wants to sell the leads to a competitive firm because of the need for more money. He makes many mistakes and his life turns out to be as tragic as the life of Willy Loman in the end of the play though Shelly does not commit suicide. However, many years he spends in prison do not give him a chance to help his daughter.
Levene has to survive in the world of people who do not have any moral standards. His colleagues do not think a lot about the ways they earn money as they deceive people, selling them lands which cannot be used for life at all and they know that very well. When one of the customers of their firm decides to end the contract he made before, manager of the office lies to him, trying to get his money in any case. Shelley's worst mistake is that he decides to live in line with the same rules as his colleagues. He suffers because of this mistake and his life is broken into pieces in the same way as Loman's life in Miller's Death of a Salesman. The tragic situation in his life can be illustrated with a short dialogue from the play, which occurs between him and his manager, Williamson. He is going to the police to say that Shelley was guilty of robbery:
Levene: "Don't."
Williamson: "Hehe…I am sorry."
Levene: "Why?"
Williamson: "Because I don't like you."
Levene: "My daughter…"
Williamson: "F**k you.".
Conclusion
Both main characters, Miller and Mamet, can be considered as tragic heroes since they have suffered a lot because of significant mistakes they made in the beginning of their life. Loman and Levene manifest the dream of many simple people in the country. In hard situations, both Loman and Levene try to fight for their dignity. Willy Loman decides to commit suicide to give his son a good start in life, while Shelley Levene is not afraid to call his manager a liar when Williamson tries to deceive the customer.
You can Buy 3000 word essay on this or any other topic at Ninjas-Essays. Don't waste your time, order now!
Order Essay with this Title
Prompt 2: Critique of Capitalism
Introduction
The plays "Death of a Salesman" and "Glengarry Glen Ross" have themes which are almost similar. Each of the plays seems to demonstrate values, which are propagated by capitalism. Miller and Mamet use characters who interpret success in terms of material perspectives. This is because they are ready to do anything to get ahead and get consumed by the system. It is, however, clear that the two authors present the themes differently in their plays. For instance, Miller presents the themes of his play from a subjective point of view by trying to analyze issues the audience faced and coming up with an ideal solution. On the contrary, Mamet presents the themes in his play in a subjective manner since he fails to portray any orientation towards the problem, but instead presents it to the audience so that they could evaluate it. It is, therefore, clear that whereas Miller's play is a modern play, Mamet's play is a postmodern reply to the issue.
Modernity in Death of a Salesman
Death of a Salesman contains of a story of Willy, a young man who was consumed by capitalism. His interpretation of success was based on material things. After his marriage, he engaged in various extra marital affairs and had two children, Biff and Happy. Willy is seen as being disappointed by the fact that his children did not become successful. In Miller's play, the themes of capitalism, disillusionment, gender, family behaviors, as well as morality are presented.
Miller's play has many elements of modernity. In the modern society, a disorder is constructed and rules are defined, while anything done out of the rules is a disorder. The ideal is visible in Miller's play; thus, he tries to portray failures associated with the capitalistic system. In the play, the life of Willy is consumed by the idea of capitalism through which he tried to acquire a new meaning for him. The idea of pursuing wealth made Willy's life miserable, but the lives of his children and wife were affected. The moral values of the society, as well as gender issues were questionable. The author attempted to reveal how the female gender was oppressed when Willy's wife was seen staying at home only as a housewife. He would have affairs with other women and treat them better than the way he could treat his wife. His sons ended up following in his footsteps.
The style of writing used by Miller clearly shows disgust within which the system of capitalism propagated. The style is in line with the writing of modernity since the modern writing clearly reflects various ideas in the modernity era. Societal norms can be used to define modernity and in this play some of the moral issues were against normal standards which the society consider moral. The author judged capitalism based on his idea of what was right or wrong and from the point of view of his culture. The language used by Miller was both clear and transparent and managed to convey his feelings concerning the system clearly and precisely to the society, which reveals that all these actions are consistent with elements of the modernity.

FREE Extras
FREE

revision (within 2 days)

FREE

title page

FREE

bibliography

FREE

outline (on request)

FREE

e-mail delivery

FREE

formatting
We Guarantee
Quality research and writing

24/7/365

Live support

MA

,

BA

, and

PhD

degree writers

100%

Confidentiality
No hidden charges
Never resold works
Papers written from scratch
Paper Format
12 pt.

Times New Roman
Double-spaced/Single-spaced papers

300

words/page

1 inch

margins
Any citation style
Up-to-date sources only
Fully referenced papers
Postmodernism in Glengarry Glen Ross
The play by Mamet Glengarry Glen Ross has most themes that are similar to the themes in Miller's play. His play is generally about salesmen and how they tried to get ahead in their lives. They were ambitious for success since they associated success with wealth. However, no effort is seen as immorale by them as a means to earn money. An office manager named Williamson attempted to help others by giving them leads since it is the responsibility of managers to give leads to salesmen. Levene and Aaranow were later seen breaking into the manager's office in an attempt to steal a contractor and obtain a deal from another contractor. Thus, Mamet demonstrates shortcomings of capitalism just like Miller. He, however, brings out this theme in an objective way. Since he approaches the issue in an impersonal way, elements of modernism are evident.
Postmodernism does not define disorder; thus, it does not gives the absolute truth. Things are interpreted in a social context and every difference is recognized when attempting to celebrate incoherence and fragmentation. These ideas of postmodernism are evident in Mamet's play and failures of the capitalist system are also evident. Although the issue is presented in a comical way, his feelings, as well as the message are not portrayed in the play. This complies with the postmodern way of writing, considering that this era puts an emphasis on objective writing. Issues are not mainly presented by the author since they are considered from various perspectives. The element of relativism, as brought out in Mamet's play, is also an important element of postmodernism.

Strugling with your essay?
Ask professionals to help you!
Start Chat
Conclusion
After the evaluation of Miller's and Mamet's plays, it can be concluded that both of the plays communicate similar themes, but different approaches are used to bring out the themes. Miller uses the writing approach of modernism, which entails presenting issues from the author's point of view. His message is about wrong capitalism and the play gives a recommendation concerning the best ideal situation. On the contrary, Mamet employs the postmodernistic approach by presenting issues in an objective manner. Besides, he does not take any stand considering that an accurate stand did not exist, but all the issues were interpreted depending on changes in the context.