---
Nowadays genetic methods of research have become increasingly important in the diagnosis of hereditary diseases and disorders with polygenic type of inheritance. Screening allows identifying a number of pathologies even before their first symptoms. As for multifactorial diseases, genome sequencing enables to assess the possibility of a person to get a disease and the time to start preventive measures. Whole genome sequencing is the most modern and the most progressive method of genetic investigation, the practice of which can help to deal with many practical issues in medicine. However, whole genome sequencing should not be a standard test in newborns, because screening is conducted without a child's consent that may result in the parents' excessive anxiety.
Postnatal Screening Genetic Studies as the Violation of the Rights of Newborn
No one can force a person to undergo the testing, certain interventions or surgeries. Doctors should receive a written consent from a patient to conduct all the manipulations except the emergency cases. Children, being the rightful members of the society, must have the right to choose too. It is incorrect and unlawful to test them without their consent. Genetic counselors, who are well acquainted with the issue of genetic research, are "significantly less likely to report that they would test their own children without their knowledge and consent" (Brierley, Bonadies, Moyer, & Matloff, 2014, p. 346). Thus, since newborns cannot make such decisions, the testing cannot become mandatory.

Best Essay Writing
Services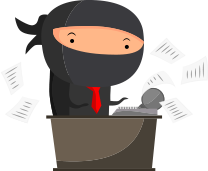 Need Custon Writen Paper? We'll Write an essay from scratch according to your instructions
Plagiarism Free
Prices From Only 11.99$/Page
Whole genome sequencing helps to reveal the risks of getting a disease, which can develop in future, and to start timely prevention. It makes possible to reveal the genetic mutations that cause the development of hereditary diseases and understand the cause of many conditions. It allows the scientists to identify the reasonable targets for therapeutic intervention (Lifton, 2010). Nevertheless, every person has the right to choose whether to use the modern methods of investigation and scientific advances or not.
According to Brierley et al. (2014), who investigated the ethical issues of cancer, genetic testing was:
performed outside of the strict regulations and protections of the traditional healthcare and academic research settings and thus with little or no assurances of privacy, con?dentiality, adequate informed consent, clinical validity, clinical utility and special protections of vulnerable populations (including children) (p. 347).
According to the results, not only parents of a newborn but also a wide range of people can become aware of the high risk of cancer development. Moreover, in accordance with the ethical code, people with AIDS have the right to refuse to undergo the tests or not to inform their parents or relatives about its results. These regulations are not applied when speaking about the process of genome sequencing in newborns. Therefore, screening genetic studies cannot be held without children's consent.
You can Buy 3000 word essay on this or any other topic at Ninjas-Essays. Don't waste your time, order now!
Order Essay with this Title
The Future of Children with Genetic Defects
Whole genome sequencing as a standard medical test constitutes an unacceptable risk for a newborn. Since not all people are competent in medicine and genetics, the uncertain results of screening may cause an excessive anxiety and change the attitude of parents towards their newborn child (Clayton et al., 2014). There is a possibility that later parents as well as children will have to take the unnecessary tests and treatment under the influence of their emotional state (McGuire & Lupski, 2010). As a result, it can make serious harm to a child's health. The worst part is that there is a possibility that parents can decide to abandon a child, who has serious health disorders.
However, not all parents get a negative attitude towards their disabled child. Most of people want to investigate the problem on time and to start early prevention. As Soden, Farrow, Saunders, and Lantos (2012) researched, "Next-generation sequencing is changing the diagnostic paradigm by allowing genetic testing to be carried out more quickly, less expensively and with much higher resolution" (p. 525). Conscious parents, who are seriously concerned with their child's state of health, can use the modern methods of prenatal diagnostics. Nowadays, a wide range of methods of prenatal screening exists, which enable to reveal the genetic defects in every parent and to predict the possibility of giving birth to a healthy child or an unhealthy one. If an unborn child has some serious abnormalities, his mother is recommended an artificial termination of pregnancy. If a child is born healthy, genetic tests only help to assess the risks of the development of different diseases in future. This information allows parents, who are not interested in bringing up a disabled child, to abandon him/her.
There is no sense for genetic testing in healthy newborn children. According to Hardart and Chung (2014), the interests of the parents cannot come above the child's interests. All genetic studies should be conducted only in the case, when there is a risk of development of inherent or hereditary diseases, like phenylketonuria, haemophilia, Down's syndrome, and others. All examination should be held only with parents' consent.
FREE Extras
FREE

revision (within 2 days)

FREE

title page

FREE

bibliography

FREE

outline (on request)

FREE

e-mail delivery

FREE

formatting
We Guarantee
Quality research and writing

24/7/365

Live support

MA

,

BA

, and

PhD

degree writers

100%

Confidentiality
No hidden charges
Never resold works
Papers written from scratch
Paper Format
12 pt.

Times New Roman
Double-spaced/Single-spaced papers

300

words/page

1 inch

margins
Any citation style
Up-to-date sources only
Fully referenced papers
Relative Accuracy of Results
Genome sequencing allows to accurately detect genetic disorders in newborns (albinism, Garrod disease, hepato-cerebral dystrophy, etc.). Nevertheless, multifactorial diseases are more complicated to predict. They develop under the influence of external factors with a background of genetic predisposition. However, it does not mean that a person with liability to any of genetic diseases will definitely become ill because of genetic predisposition. Whole genome sequencing investigates the already known modifications and mutations of genes, but phenotypic consequences exist, when the genetic material appears under certain conditions (McGuire & Lupski, 2010). It is not always correct to announce the results of the screening of a newborn and the possibility of the development of any disorder to the parents, because no one can predict what statistical group a child will belong to in future. People with family history suffer from multifactorial diseases more often. Therefore, it is essential for them to preoccupy about the prevention of the diseases, which can develop in future.
If whole genome sequencing becomes a standard medical test in newborns, many children from an early age will be afraid of a wide range of possible disorders. According to Dimmock and Bick (2014), "the identification of genetic disorders may have the potential to lead to altered perceptions of self- and potential psychological harm" (p. 995). Most likely, a grown-up child will avoid unexplained troubles in future. No one has the right to deprive a child of freedom and intervene with a child's life.
Strugling with your essay?
Ask professionals to help you!
Start Chat
Conclusion
The arguments against the use of genome sequencing include the lack of child's informed consent for testing. The drawback of such examination is a risk of parental negative reaction. Moreover, genetic screening allows identifying only hereditable and congenital diseases. This method cannot provide accurate information and results concerning the diseases with hereditary susceptibility that can lead to a person's excessive anxiety. Whole genome sequencing should not be a standard medical test in newborns. Anyone turning eighteen can undergo the test on one's own free will. Newborn children should pass the test only in the case of possible congenital diseases, if there are some symptoms that signify pathology. Children, whose parents or close relatives have hereditary diseases, should pass the genetic screening. In this case, this testing is fully justified and provides benefit.