---
Introduction
In the past decades and even today, there have been numerous efforts calling for a nuclear weapon free world. Historical occurrence during the Second World War at Hiroshima and Nagasaki are evidence enough of the levels of damage nuclear weapons can do. Nuclear weapon states have not arrived into serious conclusions about disarmament but rather have maintained that these weapons are legitimately useful in security strategies. The United States, Russia and other nuclear powers have in the recent years been involved in negotiations regarding the way forward in what has appears like an endless tag of war where each nation solely wants to protect its interests. From the many harmful effects of using nuclear weapons, it is paramount that the fight against their use is won on the basis of good ideas and backed up by the powers of evidence-supported arguments. While opponents of a nuclear weapon ban want to maintain the weapons as their means of security, a ban on nuclear weapons should be treated as a matter of urgency due to humanitarian impact and environmental damage resulting thereof.

Best Essay Writing
Services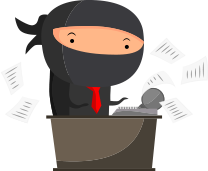 Need Custon Writen Paper? We'll Write an essay from scratch according to your instructions
Plagiarism Free
Prices From Only 11.99$/Page
Discussion
Striving towards a world devoid of nuclear weapons amidst the rising global security concerns is practically a very challenging endeavor. Supporters of nuclear weapons debunk the various theories and justifications for nuclear weapons ban. Among the most prominent arguments is that proponents of nuclear weapons ban do not make due considerations of the global security environment (Bendix, 2017). This is an approach adopted by opponents to deter the success of any conversation before it can take shape. They claim that there is no perfect time when nuclear disarmament will become a reality and hence making such an exercise quite lengthy and expecting a success is termed naive. However, as proponents of nuclear weapon ban argue their case, disarmament is an urgent humanitarian necessity. If use of such weapons is allowed, then catastrophic consequences lie in waiting. Eventually when it strikes, humanitarian response efforts will bear no fruits in trying to salvage the kind of damage. Besides, it is evident that allowing nuclear weapons to thrive is a security threat to all people. They are propagators of mistrust and fear between nations and can only be termed as instruments of mass destruction and facilitators of terrorism with absolute no military utility (Williams, 2016). While after cold war there have been endless efforts in dismantling nuclear weapons, the opponents cling to a misguided justification of 'nuclear deterrence'. Resultantly, there are numerous documented scenarios of near application of nuclear weapons either as a result of miscalculation or occasioned by accidental moves. It is for such arguments that prohibition and ultimate elimination of nuclear weapons is the sure way that guarantees a nuclear free world. Realizing a nuclear weapon free world is not impossible but is an incredibly difficult endeavor. Getting to this dream is all about building and sustaining the proper political will and tuning human thoughts towards a free world that is overwhelmingly desirable.
You can Buy Deductive Essay on this or any other topic at Ninjas-Essays. Don't waste your time, order now!
Order Essay with this Title
Nuclear weapons pose a great danger on the future of the society with regard to disruption of global climate, causing injuries and deaths. Pursuing a nuclear weapon ban is indeed a global imperative that is increasingly urgent and one that duly fulfills the requirements of international obligation. The international law requires that all countries should carry out in good faith nuclear disarmament. This was the agreement made with the United States, France, Russia, Britain and China under the Non-Proliferation Treaty (NPT). Besides, other nations such as Pakistan and India though not signatories to NPT have expressed their interest to ban the use of nuclear weapon following in the footsteps of the nuclear weapon states (Livold, Fihn & Nash, 2013). The need to purse a nuclear weapon ban was further highlighted by the International Court of Justice in 1996 which claimed that the affected nations have a duty of ensuring zero nuclear arsenals. If nuclear weapon nations fail to eliminate their arsenals, other nations such as North Korea will raise demanding adoption of nuclear weapons as the ideal way of preserving their security (Bendix, 2017). The overall effect of lack of control leading to ultimate ban would have the society on the receiving end. For example, people's health is drastically affected due to the immediate thermal and ionizing radiation. This thermal radiation produces an infrared component that causes flash burn which causes damage to living cells and hence impairment f body organs or even death. Another effect on the society is based on environmental and related socio-economic factors. According to Livold, Fihn and Nash (2013), continued use of nuclear elements causes a destruction of upper troposphere which then reduces global temperatures and hence rainfall. Models about the effects on food production have proved that with an example of nuclear war between Pakistan and India, parts of Africa would suffer the effects. Also, soot injection in the atmosphere is a sure cause of depletion of ozone layer with which harmful ultraviolet radiations (UV) reach the earth. From the outlined catastrophic effects enhancing the international ban on nuclear weapons is the only responsible action that will keep future generation out of harm's way.
The opponents of international disarmament claim that such endeavors fail to give due consideration to global security environment. The NPT nations along with United Nations have in many instances made arrangements for comprehensive discussions with the opponents but they instead boycott such processes (Williams, 2016). In the argument of opponents of nuclear weapon ban, at the end of 2016, the US issued a statement which was in their favor and was later echoed by Russia. In this statement US argued there was imminent "negative effects of seeking to ban nuclear weapons without due consideration of overarching global security environment" (Van den Dungen, 2016). The opponents however, say that there is not perfect time for nuclear disarmament. There is essential not need of creating conditions that will become a ground for excuse in perpetuity. Therefore, the decision about nuclear abolition is deemed to be a lengthy undertaking that is likely to cause eruption of diverse security crises. In this regard, nations opposed to the ban of nuclear weapons have always questioned the effectiveness of a prohibition treaty propagated by NPT. They are in agreement of the fact that the ban process has associated impacts for perpetuation and legitimacy of nuclear practices. A NATO document of 2016, though unclassified reported that US acknowledged nuclear weapon ban as a legal prohibition whose ground is insignificant and not effective (Van den Dungen, 2016). It continues with US calling upon allies to cast a vote against any negotiations on matters of nuclear treaty ban. This according to the document is because there is arranging effect on nuclear weapon ban treaties which adversely affects both non-parties as well as parties.
FREE Extras
FREE

revision (within 2 days)

FREE

title page

FREE

bibliography

FREE

outline (on request)

FREE

e-mail delivery

FREE

formatting
We Guarantee
Quality research and writing

24/7/365

Live support

MA

,

BA

, and

PhD

degree writers

100%

Confidentiality
No hidden charges
Never resold works
Papers written from scratch
Paper Format
12 pt.

Times New Roman
Double-spaced/Single-spaced papers

300

words/page

1 inch

margins
Any citation style
Up-to-date sources only
Fully referenced papers
A nuclear ban protects the society against cases of nuclear terrorism, nuclear accidents and immorality perpetuated through mass murders. Nuclear weapons endanger the safety of a society because it becomes susceptible to terror activities. For example Russia's breakup from former Soviet Union resulted in weakening of the command and control center and thereby making a creating a potential avenue for terrorists (Bolton & Minor, 2016). Nuclear weapons in the hands of terrorists would result in grievous damage and deaths. Another loophole associated with nuclear weapons is the high likelihood of accidental wars propagated by miscalculations and miscommunication. Within the short period available for decision making about whether a nation is under nuclear threat, there is high probability of a miscalculation about engaging in a retaliatory attack. In the example of Russia and former Soviet Union, Russia has now a weaker 'warning system' because majority parts of this system was based out of Russia and therefore increases probability of experiencing a nuclear accident. Similarly, a ban on nuclear weapons is a means of controlling the immorality of carrying out mass murder by destruction of cities (Chappatte, 2017). The latter is a dangerous and immoral policy known as nuclear deterrence which is propagated by nuclear weapon states. If implemented, the society would be subjected to intense annihilation which goes against human rights. The fact is that as long as nuclear weapons are in existence, there is obvious guaranteed danger for their use either intentionally or accidentally. It is therefore clear that banning the use nuclear weapons is no longer an option but rather a matter of urgency.
The non-members states of the ban on nuclear weapons are of the idea that such actions have little if any effects on weapon reduction. They argue that a true legal instrument for nuclear weapon ban even if subjected to very thorough provisions results in fewer cases of nuclear warheads. However, there is not any proponent of such ban which purports that such efforts can be equated with abolition. According to Williams (2016), the post-Cold war era is indeed unprecedented with its global push for the ban as evidenced by lack of interest among the nuclear weapon states whose all indications show signs of diplomatic annoyance. Consequently, various current and recent efforts targeted towards elimination of nuclear weapons will not be effective. Besides, Gladstone (2017) argues that efforts for elimination of nuclear weapons are bound to become counterproductive. Rather than advancing substantive advancement against proliferation, such measures will only compromise the value of contribution of nuclear weapons by way of deterrence of global stability. Regarding nuclear weapons landing in the hands of terrorists, Perkovich and Acton (2008) say it is the duty of a nation's security to safeguard its weapons. However, even if terrorists are in passion of such weapons it is not usually very easy to get a place to launch it without support from that particular state they reside. In fact advocating for disarmament would serve to strengthen the works of terrorists who explore the opportunity after everyone else destroys their weapons.
Overall, the nuclear 'genes' are already in the current world, supported by the rising nuclear technology. Despite heightening levels of global disarmament campaigns, the fact of the matter is that it is not realistic and unworkable (Perkovich & Acton, 2008). This is because it is not easy to differentiate the processes through which nuclear weapons are produced and unless there is maintained constant oversight; states with nuclear production knowledge would always resolve to nuclear weapons whenever they feel threatened.
Strugling with your essay?
Ask professionals to help you!
Start Chat
Conclusion
From the case, it is clear that opponents of nuclear weapon ban are determined to see these weapons thrive regardless of concerns raised by proponents citing humanitarian impacts and environmental degradation which would lead to human suffering and deaths. Nuclear deterrence is a bad idea and one that continually drags the disarmament debate. Otherwise, continued delays in abolishing nuclear weapons and advancement in their complexity are merely a ticking time bomb whose consequences are deadly. Abolishment of nuclear weapons is an urgent matter that must be pursed in the shortest time possible.